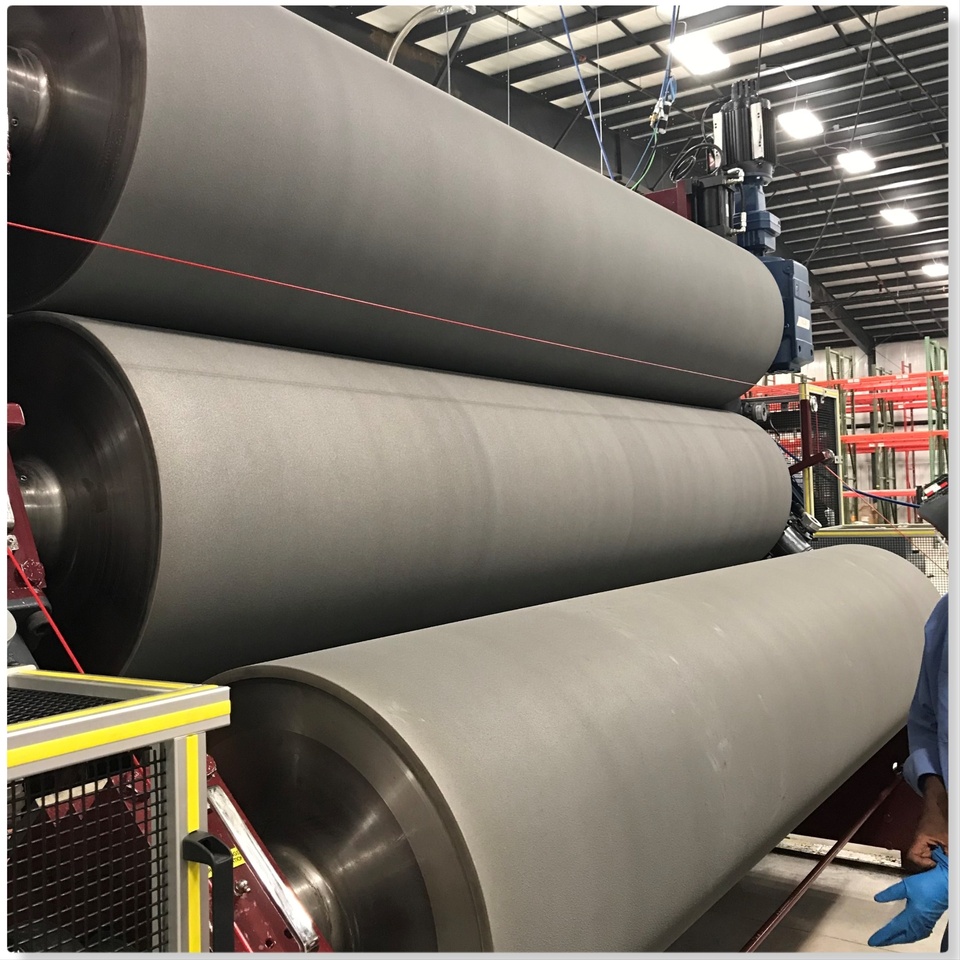 Embossed Chill Roller -Textured  Random Pattern Coating 
MGF Services Successful Prototype Project  
" Embossed Chill Rollers" for the Packaging and Converting Industry with our textured random pattern coating.

Our customer wanted to have alternative surface option that would create a similar pattern that is produced by engraving process. The following are steps we took for a successful outcome:
MGF 's team started out with the customer's engraved pattern sample .
Match " customer's "  sample with coatings to produce a similar pattern. 
Model lab rolls for pretesting MGF's random pattern coating approval.
Communicated closed with the OEM for our coating preparation for  the fabrication of the chill rollers.
Completed (3 ) 30" Diameter Chill rolls x 132" with our random textured coating.  
It was a successful outcome, the customer was very pleased with pattern and cost savings.  The 30" Chill Rolls have been running since 2018 and working as expected.
This is one of many  projects that MGF Services that have made an impact for the packaging and converting industries.  To learn more about how we can provide you solutions to your next project -contact
Mona
or click the button below.